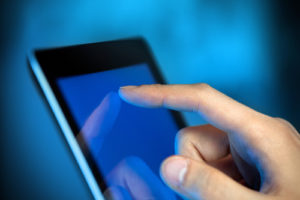 Are you at a trade show or conference and want to tweet out what is happening? It's easy.
Download the Twitter app for your phone at the Apple Store or Google Play.
Enter in your Twitter credentials to allow your desktop activity to be synced with your mobile activity.
At your next event, look near the entry for the hashtags your event is using. You may see something like #WebConf2019 for Web Conference 2019. At the end of our tweet add the hashtag. See my example below:
Seeing and learning today with our team at #WebConf2019.
I recommend when you are at a trade show or conference that you attach quick pics to your tweet using your smartphone. Simply take your photo, save to your phone's gallery and then craft your tweet. After the hashtag click the paperclip icon to add a photo from your gallery and click tweet!
It is very easy, fun, and your tweet becomes searchable with the event hashtag. Remember you don't need to be perfect when you tweet at an event, but be in the moment and capture the essence of the fun and what you are learning.