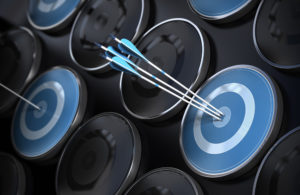 Deciding what to measure on Google Ads as a conversion has significant impact for your account performance. This is especially true when it comes to automated bidding.
For example, if you include page views in your conversions, you may skew results for any bidding algorithms you may use in the future.
When I manage an account, I look to include sales, completed web forms, and website phone calls as conversions. Other items that I may consider important depending on the client and what they are selling may be page views, whitepaper downloads, opening of the chat form. Typically I will consider those lower value actions in the "all conversion" category but not in the "conversion" category.
Doing so allows me to tell the bidding AI what conversions I really consider of value. Although I can add both sets of conversions to my reports, most decisions as to strategy should be based only on the high value conversions.
If you are not sure which and what you are tracking, click the wrench at the top right of your Google Ads account, then go to conversions. Take a look to see what data you are considering important and click on those specific actions to add or remove them from your reports.
You do not lose any data, it is simply whether those actions will be shown in the conversions column or the all conversions column.
Help Google bid smarter for you by only including "conversions" to give you better performance.
If you need help with Google Ads, please visit our website section on our services to check pricing and our programs.