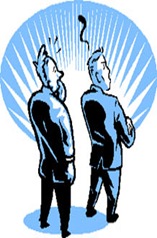 Two weeks ago and just then tweaked last week by Google, the Farmer algorithm update clobbered a number of website in regards to organic search placement. There was complaining in all the major webmaster forums. In fact the complaints were so loud that at the end of last week, Google announced that it would tweak the update to minimize that had been felt on many legitimate websites.
It is not unusual for Google to tweak an algorithm once it was launched. Several years ago an algorithm update was so serious that it started the naming of updates. It was called Florida. It has become famous in my sphere for screwing up placement on many, many websites. Google has gotten better about including web professionals in their updates. Although we've only received advanced notice on one algorithm update in recent history, it is not uncommon for Google to release an algorithm and then tweak it based on the blow-back from pros in the industry.
For our clients, we did not experience significant drops as this change was really created to drop the placement of scraper sites, those with duplicate content across the Web, and sites that are not actively catering to readers. If your website has dropped from this important update, now's the time to very carefully address your content creation strategy and create a systematic way that you are building thoughtful and informative content for your readers.