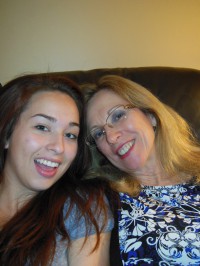 You can never stand still when your living is made from the Internet! So you can know what I think has use for business, here's my short list of things that I am using and testing for my own business to see if using the service works to grow a web presence and if it is meaningful and marketable to clients as a service.
1. Simple cheeky, yet fun videos.
Check out my Try It Friday videos on YouTube, this blog or my website. I am still trying to find my footing with this one, but I think that there may be value. My concept is to take something fun and show it on video. This week we will be doing the app called Smule which is a karaoke-like music app.
2. Instagram for consultants and small businesses.
Instagram and visual media is all the rage, but how can you use it for your business when you are selling services not products. I am testing how and what to do on my own account. You can follow me at http://www.instagram.com/nancy_mccord. Right now I am working on graphics for every Monday and then other images occasionally. You will not see selfies or images of food I'm eating unless I get feedback otherwise. 🙂
3. Improved time management to save time to be creative.
As a busy and in-demand consultant and Google AdWords account manager, my big problem is time. It may be yours too. How can you grow your business if you never have time to be strategic? I am now blocking off Monday morning and Friday morning to regroup, check my strategies, plan ahead, and test new things. Don't try to phone me during these times as they are blocked off, calendared, strategic, thinking outside the box times. Many big business want their employees to have creative time, but as a small business owner, we typically cheat ourselves in this area. With so many new apps, services, and online features surfacing monthly I felt I needed time to stay on top of my game for my clients. I take time to make sure that I evaluate new things to be able to make the best recommendations possible of what can be done and used to promote a client's business and brand online.
What are you doing to strategically plan ahead for your business or are testing yourself? Leave me a comment and share it here.