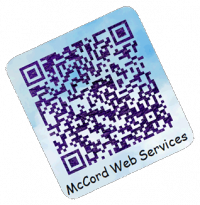 Over the nine or so years that I have been managing Google AdWords accounts, I've seen new match types added to the AdWords program. Out of all the types I use I like broad match modifiers the best. But based on this recent article from Search Engine Watch, I may stop using all other match types in accounts as Google has blurred the lines between what the various match types now do.
I've never loved broad match keywords and now even more I am distancing myself from their use as when I look at the search queries that are trigged in accounts using broad match in AdWords I consider the queries weak and a waste of money for a client.
However, I feel differently about broad match modifiers. I like the control and ability to modify some words in my phrase and leave others alone. It is not uncommon in accounts I manage to see phrases like:
+Keyword Services +Location note that with this query phrase Google can broad match and show the ads on synonyms of services but that my selected Keyword AND Location must be in the search query phrase.
I still use all match types based on a clients needs but see myself distancing myself farther from exact match and broad match as time goes by just as this article mentioned.
If you are looking for a savvy AdWords account manager or AdWords optimization make sure to check out our services page for pricing and details.