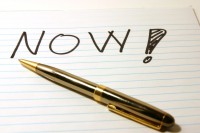 As a quality blog writing service provider, my firm has developed some best practices over the years in regards to image use and preventing copyright infringement. I wanted to share a few with you in today's blog post.
1. Use images in your blog posts. It used to be that just text was fine for a well-written blog post. But, in our very visual world of the web, without an image, your blog post looks dull and may not get the traction it needs to be shared. At McCord Web Services, we use only images that we have taken ourselves or images that we buy for one time use from DepositPhotos.com or iStockPhotos.com.
2. Make sure you and your staff adhere to the principle of leaving the purchased source in the image name. This way if you go to select an image to reuse from your WordPress media gallery if you see iStockPhotos or DepositPhotos in the file name, you know to buy a second license or not use it. Never, ever reuse a one time use photo thinking that just because it is in your WordPress blog media gallery you have full use rights. You do not!
3. Review your image use program with all staff. It does your firm no good if you know the image use rules, but your office staff who may do a blog post at some point in time does not!
4. Get in the habit of taking your own clip art photos. Why buy and image of a smartphone to use for your blog post when you can take a pic of your own and use it royalty free anytime you want? Typically, I will put MWS (McCord Web Services) in front of the file name of any pictures I take so that I know and my staff knows we own these image rights and can use them however and whenever we want for all our clients.
5. If you provide professional services like we do for blog clients, make sure your client knows the rules and you are indemnified from a future lawsuit from a client using one time use images that you may have purchased by putting it in your contract. We do.
If you need blog writing services make sure to check us out first.