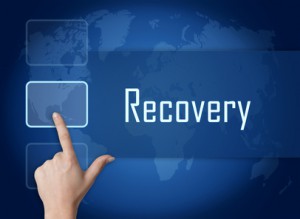 Here's a comment I found on Yelp about one of the businesses I cross paths with that when I saw it I cringed for them:
"…Terrible. My 8 year old was like, "OMG MOM what happened?" Called her to adjust, try to fix, whatever, she was rude and condescending beyond words… AND WAY over priced. She had the *** to tell me how much it would cost to fix them! She said it was a touch up…  Losing her eyesight and hand is NOT steady, her mind is gone too! NUTS! "
Consumers love Yelp and business owners hate Yelp, but as a business owner, you'd better learn how to work the Yelp system to your advantage. Reviews about your business happen on Yelp whether you have an account or not. Deciding not to claim your page there does not mean that your poor reviews will not show up, rather you simply have no way to rebut them . This is the same for Google Local. Google will build a page for your business where a review about you will be housed whether you claim the page or not.
As this business I mentioned with the poor review, has tons of really great reviews, it is a shame that this one review on Yelp is getting serious exposure on Google that is sure to damage their sales.
Better by far is to embrace the system, claim these page (Yelp and Google Local) and drive happy customers there by pointing emails to these pages and asking customers to review you online. One terrible review will not hurt you when you have 10, 20, or 50 fabulous reviews. There will always be "trolls" out there and consumers know it, but when you have only one review and it is a really poor one and Google is choosing to show it by your website listing, it can damage your business terribly.
Need more help with your image online? Ask us about our Brand Booster program or savvy solutions to help build your online and website reviews.