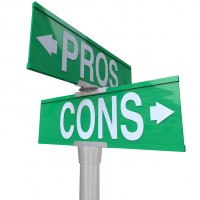 Fresh from doing a SEO review of five client sites, I have to say that mobilegeddon is a bust, at least so far.
Google started the roll out of this much talked about algorithm that was to have impacted over 14% of the search results in the mobile search sphere on Monday April 21st. But as of April 30th, I was still seeing sites appear routinely in the mobile search space that were not mobile-friendly.
Does that mean that there was all this hype about nothing? No, not really. I suspect that Google got scared of crashing it's search engine and money driver if it moved too fast to chop sites that had not moved into mobile. I suspect that they will over time tweak this as new sites enter the index that are mobile-friendly, but they have already back pedaled from their previous approach.
Earlier in the year in the pending change announcement Google stated that if you did not have a mobile-friendly site you would be dropped from the mobile index. Later, Google softened this approach to say, well maybe you'd be dropped, but if your website really matched the query best and even if you were not mobile-friendly they would show your site in the mobile results as most relevant – totally watering down the first announcement.
Then, Google AdWords reps started to say, well if your site is not mobile-friendly and you are using AdWords advertising, your non-mobile-friendly website would still show in the mobile results as an AdWords ads. Note the serious conflict here? Advertising vs. Search?
I think that as it got closer to the date, Google decided that there was too much money at stake and sites had simply not upgraded as they had thought they would.
I do suspect that over time there will be a "weeding" of sites from the mobile index but for now I think the change on Google's part is being driven by a concern for a loss of revenue in AdWords and search relevancy versus the competition.