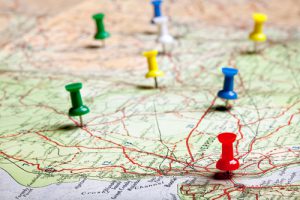 Want to move up in organic (unpaid) website placement? Want to drop your ad spend in AdWords? You can if you stop doing these three things.
Taking no action on website reporting and analytics
It is great to evaluate your website, and every business owner should have an eye on Google Analytics and an organic placement reporting program, but you kill your ability to move up if you don't take action from the data.
Not regularly blogging or building website content
You cannot move forward and improve your website placement if you are not building keyword effective content. If you are tired of your current placement, think you spend too much on AdWords, it is important to be doing something about the issue and the resolution would be content building.
Not getting the expert or consulting help you need
There is no reason to say, I cannot understand the reports, I cannot improve my organic placement. Paid consultants are expert help to plan a roadmap for your strategy and in many cases can even enact and monitor the plan. Many consultants like myself allow you to decide the hours of time you want to invest in services. If you ask me to help and you have candidly expressed your budget needs or issues, I am happy to create a plan that allows you to focus on things that really help move your site forward first and prioritize what you should do when you have the time or money.
Don't just gripe or think things cannot change, get busy with a plan and professional help to turn things around and work towards the long term goal of organic placement improvement.
I invite you to visit my website to find out more about the web visibility services we provide at McCord Web Services. I think you will find us easy to work with and extremely knowledgeable.