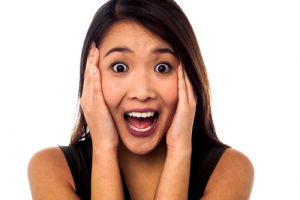 Continued from Monday and again NO you should not host at GoDaddy!
As of today, my website www.mccordwebservices.com  is no longer blacklisted at McAfee DNSBL, Spamhaus.org and CBL.AbuseAt.org. But I did have to do a manual request to remove my listing at CBL.AbuseAt.org..
Customer Service is Lacking
Here's how simple it would have been for GoDaddy to keep a customer.
Offered a free dedicated IP for 30 days.
Offered to move me to a new server.
Immediately removed the offending site.
What to Do if You Host at GoDaddy
1. Move your site before renewal.
2. If you must stay buy a dedicated IP address.
Yes, I personally hate to move clients unless they have had a problem, but now GoDaddy gets two big black check marks in my book. I have had sites hacked from internal intrusions within the GoDaddy environment and now this issue with allowing one website in a shared hosting environment damage the online reputation and create email problems for everyone on that shared server.
What Am I Doing?
I am moving my website to Hostway. I have had my business site hosted at Hostway since 2001 and have never had a problem. With firewalls between sites on their shared servers, I do not expect ever to have this problem in the Hostway Shared Server environment.
Need help moving away from GoDaddy? I'd be glad to chat with you about moving your site out today.