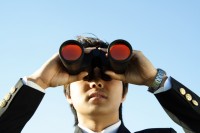 I am an SEO consultant NOT an SEO therapist! What a statement you might think, but more often than not, I am called by prospective clients that think that all they really need is an SEO therapist or SEO answer-man. They think that by getting their questions answered they can continue to do what they are doing and achieve placement in Google.
SEO is a craft and an art. What I would do as part of a program to improve visibility is not something that a do-it-yourselfer would routinely do or for that matter do well.
Want to Improve Organic Placement? Here's What to Do
Hire a qualified person.
Make sure you have a reporting program to verify strategy.
Don't go on the cheap.
Make sure you have a content strategy for your blog.
Know your target keywords for your website content.
Nail your keywords in your blog and website content.
Don't fragment your business into mini 1-3 page websites.
Do regularly build out targeted content.
Don't go crazy with keyword stuffing, be readable!
Do use AdWords to boost website traffic.
More often then not, I see successful lawyers, entrepreneurs, and successful business people feel that they can easily do their own SEO work. The truth is that a professional with the knowledge to help you garner placement over time and to be honest with you and accountable is worth their weight in gold.
If you are looking for a capable consultant to get you pointed in the right direction, I invite you to visit our website to learn more about our SEO and web visibility services.