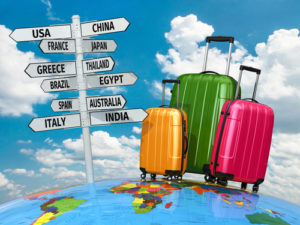 Going on a Viking River cruise in Europe? I've just been on one and wanted to share with you my Internet access experience so you can plan better than I did.
First, I have Verizon and I do have the Verizon Travel Pass. I expected to be able to use my own data plan with Verizon for Internet access to my business while on travel. What I found out is the following.
Wi-fi access on the boat is literally non-existent. If you sit in one of the common areas, you may be able to upload a Facebook photo and maybe, just maybe, do a Facebook messenger phone call, but do not plan on connecting your laptop or doing real work.
Even if the boat is in port, you will still have issues with connectivity. You simply set yourself up for frustration to use the boat internet.
Now, here's the big kicker, I thought I would be able to use Verizon for my access when the boat connection was poor, but Verizon must have very little coverage in the area of Germany, France, and Switzerland along the Rhine. I found that even out of the port on a bus to a tour that I was roaming with little or no connectivity using Verizon. The ability to read email with no attachments was about the extent of what I found doable.
My recommendation is that if you are traveling on a Viking River cruise, plan on not getting online. If you do, it will be a bonus!