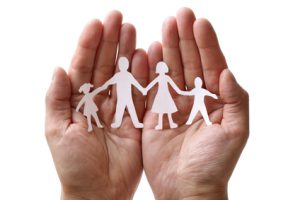 I run a family business and wanted to share with you some tips on hiring and employing family members.
First, not all family members are well suited to work in your business. I know this from experience. Before you hire a sister, brother, son or daughter, consider first if this is best for your family relationship. In some cases it may hurt the relationship and it may be better to just stay as family than to move to a family and employee relationship.
I personally found that I was able to have a better employer/employee relationship with my children than I was able to have with my sisters.
If you do decide to hire a family member make sure you do the following:
Make sure you are not just hiring just for charity.
Set clear standards of your expectations.
Create a backup coverage plan.
If they do not work out, let them go early.
Pay generously.
Make sure their hiring makes sense for your business.
Now some details on the list above.
On creating a backup plan, when you hire a family member, you will typically be more generous when problems come up then you would be with a typical employee. For example, I employee my college kids, I have a backup plan in place for exam week so I do not need them or expect them to work that week. If they miss work for me, I keep a backup library of writing things to use if they are busy at school and miss one of my deadlines. It takes the pressure off of them and me and the just take a hit in pay and I move on with my week. There's no stress or anger on my part when they miss a deadline. For them, it is a choice – get paid or not.
On letting go early, if you feel that the employee/employer relationship is not working or is causing stress in your family, you have two choices. You can suck it up and consider the employment as charity and don't let missed deadlines and inattention cause you stress. Or let the person go with the understanding that it simply did not work out, and you prefer and value a strong family relationship, rather than an employer/employee relationship. From my experience, the longer you let a situation get under your skin, if expectations are not met and you allow that family member to not meet expectations, the more difficult and problematic the separation will be when you are finally forced to let them go.
On paying generously, I have found that this is important as the family employee will talk with other family members. If it appears to them that you are making loads of money off their work and they are not paid generously, they will grouch behind your back and other family members may judge your actions without knowing or understanding. Pay more and better and you come out looking like a hero. Family harmony and your reputation in the family is worth the extra money you may pay to employ a family member.
I have found in some cases that employing a son or daughter can be a lifeline for them – to generate income they need and the opportunity to build marketable skills. For me, I am able to get quality help that I need as long as I keep a very strict separation between being a parent and employer.
I have had much more trouble employing my sisters. I think that some of this is due to relationship dynamics. Children will naturally be more able to submit to your plans than your own siblings who may interpret the new working relationship as a threat to their own power in family dynamics.
Just my thoughts for today. Feel free to share your own experience below by clicking comments.