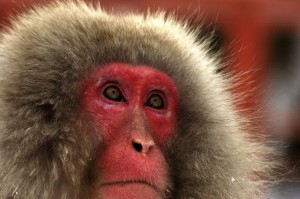 Are you one or are you pretending to be one? Don't monkey around when it comes to your website and search engine optimization. If the person who you are interviewing to help you with your website cannot answer these questions or share with you their approach and process then you may be working with the wrong firm.
Here are the top questions you should ask:
How long have you been doing SEO?
Where is your own business website in the results page for your keyword phrases you are targeting?
What client results can you share with me?
Why do I need to pay a monthly maintenance fee and what exactly will I be getting for that?
What is the process you will be using?
What is your thought on Google's devaluation of links as part of their algorithm?
What will you be doing to the code of my website?
Do you believe in using doorway pages and hidden content?
Will you be creating special pages just for search engines?
Can you share with me the statistical data on searches and competition of the terms you will be using to optimize my website?
If the firm you are speaking with is wanting you to pay a monthly fee as in number four, find out EXACTLY what you are paying for. When we do optimization, we do not need to go back and lay hands on the site pages each month. This may be a ploy to build a sale or pad a project.
If they do not have a good answer for number 6 and 7, you really should not use the firm. If they will be using tactics as in 8 and 9 you really should run away as these tactics may actually get you dropped from the Google index.
Don't monkey around with search engine optimization get real professional help!