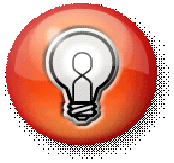 Sometimes a well meaning friend will send you a link to a bad review about you or your business that they found online and it can spoil your day. Here are a few things to know about how to handle a bad review.
Not all bad reviews need a response
Not everything needs you to respond. In some cases a response may be worse than just letting the review stay out there. If you do decide to write a response, take a deep breath. Never respond to or write a rebuttal when you are upset or angry. Take time to craft a thoughtful response and be conciliatory in your comments. Acknowledge the feelings of the reviewer.
You cannot please everyone
This is hard for some business owners, but you cannot please everyone every time. Take the bad along with the good and know that there are simply some "trolls" out there that get their jollies crushing you online.
Consider the review placement
If the review is on Google+, Yelp, or another highly visible site, I do recommend that you consider writing a rebuttal. If appropriate, I would encourage you to even contact the client – if they have given enough information for you to identify them and see if you can fix the problem. A customer who has had a problem resolved can be your biggest advocate. Don't forget to ask them to update their review after you have fixed the problem. If the review is not on a high profile site, know that even then, it may still be visible to others and may still need your attention.
Move forward and learn from any errors
If you did get a bad review that is warranted, use the opportunity as a chance to retrain staff or challenge your current processes. You can really learn a lot about how customers perceive you from reviews even bad ones.
Move forward after a bad review, remember you've pleased plenty of other customers and stay focused on what you do right and work to improve areas where you may be weak.
Need help solving a problem like a bad review?  Visit our website at www.McCordWeb.com to find out how we can help today.